Transportation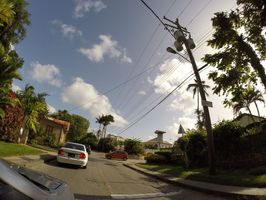 We offer a wide selection of vehicles to suit your specific needs and wants:
37 seater coaches
Separate Luggage Trucks
Minivans
Private Cars
Executive Cars
Limousines
Helicopter


All transportation we provide is air-conditioned for your comfort . Your arrival and departure transfers can be from or to any hotel, guesthouse, villa, airport or seaport. Our uniformed staff are on hand to ensure flawless service and our drivers are recruited for their courtesy and reliability.
---
Transfers for children are half price
Each individual is entitled to 1 piece of hand luggage and 1 suitcase



Extra Pieces (Extra Suitcases, Golf Bags,Stroller, Surfboards) $15.00



Collapsible Wheelchair $25.00



Car Seats / Booster Seats $40.00



NB. Children under 4 years must use car or booster seats